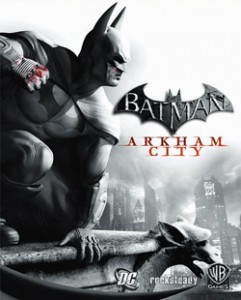 I did buy a Wii U a month or so ago and was excited when I saw that Batman: Arkham City was released for it. It was a game that since it's release I've been meaning to play, but somehow just never had gotten around to it.
Gotta admit this was as good as I've heard. I've never been a really big Batman fan (more of a Marvel guy), but whether you were Batman or not it was still a very impressive game. Every now and then something comes along that raises the bar a notch, and this was one of those games.
The story and voice acting are pretty amazing. Better than what you'd find in the biggest budget movies in my opinion.
And the gameplay does a pretty terrific job of making it feel like you are Batman while you play. His moves, all the gadgets, they really seem to get it.
I was also glad that I waited until it came out on the Wii U. I thought that the use of the Gamepad screen was pretty convenient. Having the map and all the gadgets on the second screen was pretty convenient. No pausing to select stuff was nice.
A very impressive game, and amazing example of just how far games have come.