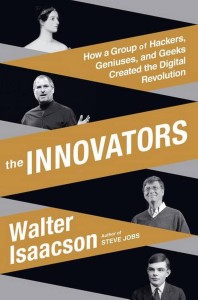 When I saw The Innovators, then realized whom the author was I immediately made up my mind to borrow this book from the library and give it a read. I really enjoyed Isaacson's Steve Jobs book and already have a big interest in the history of computing.
It was a really great book. Covering the very early concepts and idea machines, to the transistor, the personal computer and the Internet. So many various aspects were touched upon.
I found the info on the creation of the transistor and microchip to be interesting. I suppose I'd known the least about this respective area compared to the other areas detailed.
It was a long book and it did take me more than 4 weeks to complete, but I did find it most interesting.