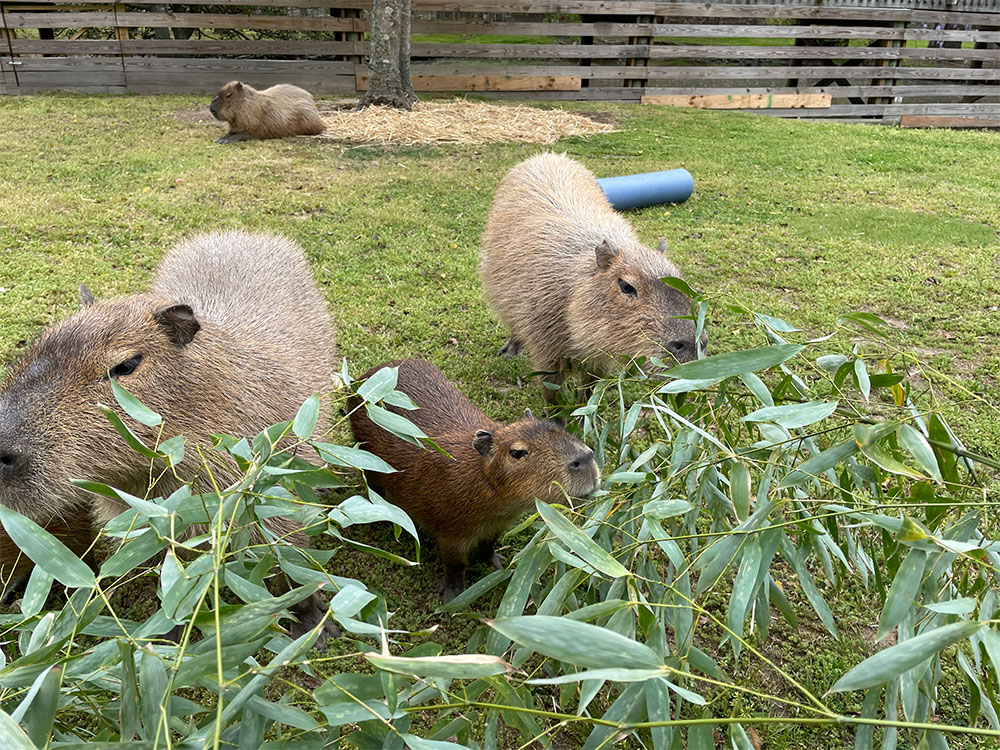 For my birthday I was treated to a Capybara encounter at the Cape May County Zoo! Capybaras have been my favorites at my local zoo for as long as I can remember, even for the few years when they were absent. I got to go into the enclosure, get fairly up close and feed my friends some bamboo.
We got there a little extra early as it was forecast to rain most of the day, but not until around our start time. Luckily the super friendly zoo staff showed up early as well, also hoping to beat out the showers (which we ultimately did).
The staff was great, very friendly and began sharing all sorts of facts about the capybaras. They let us into the enclosure and reminded us that we could get close, but don't make too sudden of a motion as it will likely scare them off.
There were 3 adults and 2 tiny babies. If we made the slightest move the babies would retreat, most of the time I think they just ran away because someone else had run. It was pretty awesome and hilarious at the same time.
So I just sat there fairly still and offered up some bamboo for the capybaras to feast on. Budette was the hungriest with the other 3 joining early on too. Mikey stayed back, apparently he's been dealing with some stomach issue as of late.
I eventually got him to come over and eat up as well. Within minutes his stomach issues were on full display as here ripped an extremely loud fart accompanies with a decent poop. While it was pretty gross, we couldn't stop laughing. He just kept munching along like nothing that epic has just taken place.
This was a pretty amazing experience and one I'm very glad I got to take!