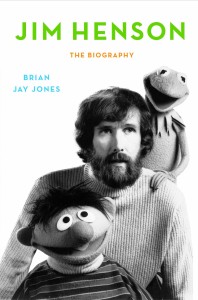 When I saw the cover for Jim Henson, I knew right away I had to read it. Not only did I grow up idolizing the various Muppets, but more importantly the photo of Ernie on the cover of the book sold me. Ernie looks so serious I just had to read it.
I really didn't know too much about Jim Henson the guy, besides the fact that he unfortunately passed away much too young. I think I was in the 7th grade when he did.
So reading up on his life and his amazing work was very interesting. Not only was he extremely creative but he also grew a very successful business as well. It was cool to follow.
While I pretty much saw every film he made growing up, I didn't realize how big of a deal each one was at the time. Like the Dark Crystal, Muppet Movies and Labyrinth. I hadn't realized their successes and failures at the time.
I found this very interesting and it really is a shame he had to leave the world so soon. You do wonder what other great ideas he had to share.
Ernie is still pretty awesome too, and the book does delve into his background as well.