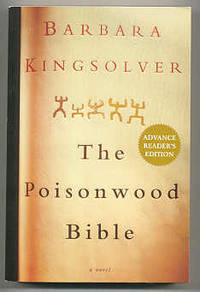 A new person at the library with a nose ring recommended The Poisonwood Bible out of the blue. I'm easy to please, so I accepted the recommendation. She then said she never read it, but it was mentioned on a list she saw recently. I didn't waver and took it home.
It started a bit slow for me and after a few chapters I thought I had gotten a "girl" book. It turned out that it was a good book, and I started to breeze through it once I got going.
I really liked how different chapters were told from different characters points of view. That's a style that when done right I have really enjoyed in the past.
I also liked that while fiction it did revolve around historical facts. I found myself researching the Belgian Congo a bit while reading. Very interesting.