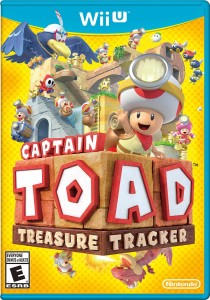 Having just moved and still settling in I needed something goofy to occupy some free time a month or 2 ago, I picked up a copy of Captain Toad: Treasure Tracker for the Wii U. Seemed like a light puzzle game, something not too involved.
I was impressed. The art and concept were really cool. Captain Toad and Toadette were very amusing, and the bright colors were refreshing break from what seems to be so many dark and violent video games.
While most of the puzzles were fairly easy to solve, some of the hidden things on the levels were a bit challenging. I do believe I do consult the internet to figure a few out (aka cheating).
Happy and fun stuff.