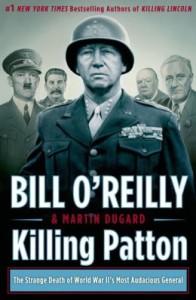 I do think I've enjoyed reading Killing Patton more than anything I have read lately. I've always been a bit of a fan of history, especially European for some reason.
The writing style is very interesting to me. I've read Killing Lincoln and the JFK book and really enjoy the story like style to non-fiction. It really makes for some exciting reading and I do look forward to more books in this style.
While I've read much on WWII and learned quite a bit in school, there were a lot of details that were new to me. A lot of info on many of the key generals at the time and the maps really make the western front very interesting to follow.
It's really sad just how many people were killing one another.