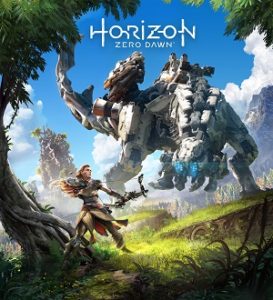 I couldn't turn down the great Black Friday deal a few months ago and picked up a PS4. Since then I've been going through some of it's greatest titles, The Last of Us, Ratchet and Clank, Uncharted 1-4, and The Witness. All were extremely excellent games.
Thus far the one that hooked me the most was Horizon: Zero Dawn. While I played through all of the above, I really spent the most time exploring the open world of Horizon: Zero Dawn.
The game was vast and the production values were top notch. Extremely impressive down to the blades of grass. It really is amazing how far the art in games has come along.
The story was pretty solid too. It's amazing how impressive character development is. You really want to genuinely help a couple of the characters you meet in the game. Plus having your friends play a role in the end of the game was great way to end it.
I'm looking forward to upcoming DLC expansion packs to keep the world going. This was a really fun one for me and I'm glad I picked up a PS4 a couple of years late so there was so much great stuff to play through.