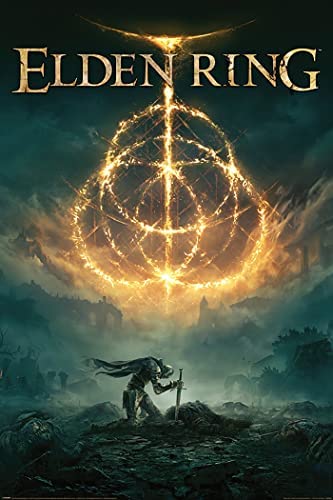 After 166 hours and probably thousands of "You Died" screens, I am finally the Elden Lord!
I picked up the game back in May with gift card I received for my birthday, and have been giving it a go for the past 6 months. Though very difficult, it was very, very good!
I went with a strength/tank build starting off as a vagabond. I dd want to try out some spells and such, but once I got going I felt like I had to build up my vigor and strength just to get by early on.
The world to explore was huge. Just when I thought I'd found everything in an area, I'd continually stumble upon a new region or detail. Not sure if this game would have been beatable before the internet, as I certainly had to turn to it for some tips and tutorials many times.
I think Starscourge Radahn. was my favorite boss. Getting slaughtered repeatedly by a huge boss on a tiny little horse was pretty great. Then finding out he used his gravity magic to make it possible to ride his childhood horse was an amazing touch. Almost brilliant.
I don't think I even was able to defeat a crucible knight, so I pretty much avoided them when I could. Parrying was not my strength at all.
The final Radagon/Elden Beast gave me quite the fit. Must've had around 100 attempts before I got him. I think I originally attempted to take him on at level 147 or so, and ultimately would up getting him when I was level 171. So I really have to power up quite a bit to finally get him.
Such an amazing game, and really got my moneys worth out of this one.